Transit Centre Overnight Servicing
We know your time is precious and having your van off the road while it's serviced can cost you money. We also realise that you don't have the time to visit Haynes Transit-Centre during standard opening hours to browse the commercial range. With this in mind, we have extended our Opening Hours for servicing out of your hours.
Late Night Servicing Drop Off's
Take advantage of Ford Transit specialist servicing by dropping off your Ford commercial vehicle and picking it up the following morning at 8am ready for you to drive away and carry on with your daily routine.
Our on-site service centres have state-of-the-art facilities, enabling us to quickly spot, identify and fix any issues with your vehicle. From needing new tyres or Ford performance, to minor bumps or full accident repair, bringing your Ford to us guarantees that it is in the best possible hands.
Whenever you and your Commercial vehicle need support, the team at Haynes Transit-Centre are here to help.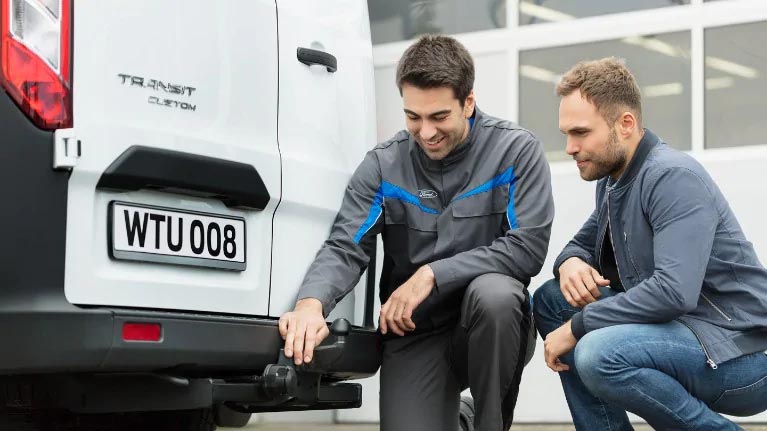 If you can't make it Monday to Friday, Haynes Ford Transit-Centre are now open Saturday mornings for our loyal customers. Give our team a call to book your vehicle in.

A limited amount of Courtesy vans are also available should you wish to leave the vehicle with us for a period of time. Call our team to check availability.

Rather wait on site ? We can offer While-you-wait servicing

Book a scheduled service with us and you can either relax or work while your vehicle's being serviced. That's because you'll be able to enjoy free coffee and Wi-Fi while you wait.