New Ford Transit One Stop Shop Range from Haynes Transit-Centre.

Versatile, flexible and durable with a 3-year/ 100,000-mile warranty, Ford Transit Conversions offer a transport solution for every business, whether you need to make large deliveries or haul waste. Each Conversion is based on the award-winning Ford Transit, a reliable and steady underpinning. The 1-Way Tipper and 3-Way Tipper are work ready for the construction sector while the Dropside makes loading and unloading awkward loads easy. Luton and Box Vans are the vehicles of choice for the logistics sector with competitive payloads and the option of front or rear-wheel drive. No other fleet has this much potential, making it a shoo-in for any business.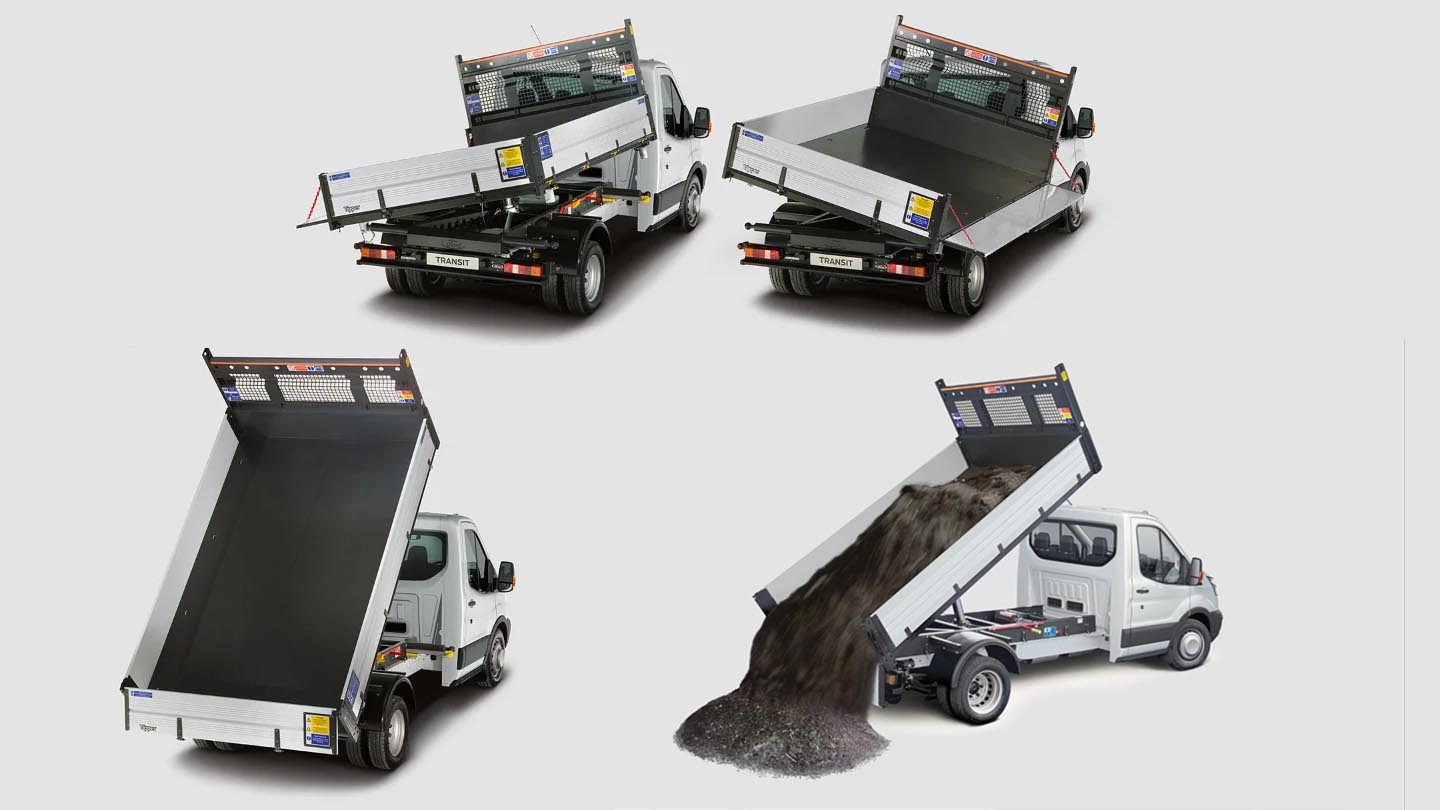 The 1-Way Tipper is a multi-purpose vehicle for safely transporting and delivering heavy loads. The tip controls are conveniently located next to the driver seat and there's 'tip-thru' and top-hinged operation controls to the side. There's also a sequenced hydraulic body hold down feature to make your working day easier.
The 3-Way Tipper is designed to work in tight spaces. The load bed tips three ways (rear, or side-to-side left or right) so the load can safely be discarded in tight spaces. A remote wander lead gives you control from the cab while a side-mounted remote lever gives you manual control for top-hinged operation.
Make light work of drop-offs with a Transit Dropside

The Dropside is ideal if you want a cost-effective, professional image for your business. It may be easy to drive, but it's no slouch. Available with Single or Double cab, in FWD or RWD, automatic transmission on FWD models, and with body lengths ranging from 2.9m to 5.3m there's a model to suit most needs. On L2 350 FWD models, there's also a choice of Standard or Premium dropside float bodies.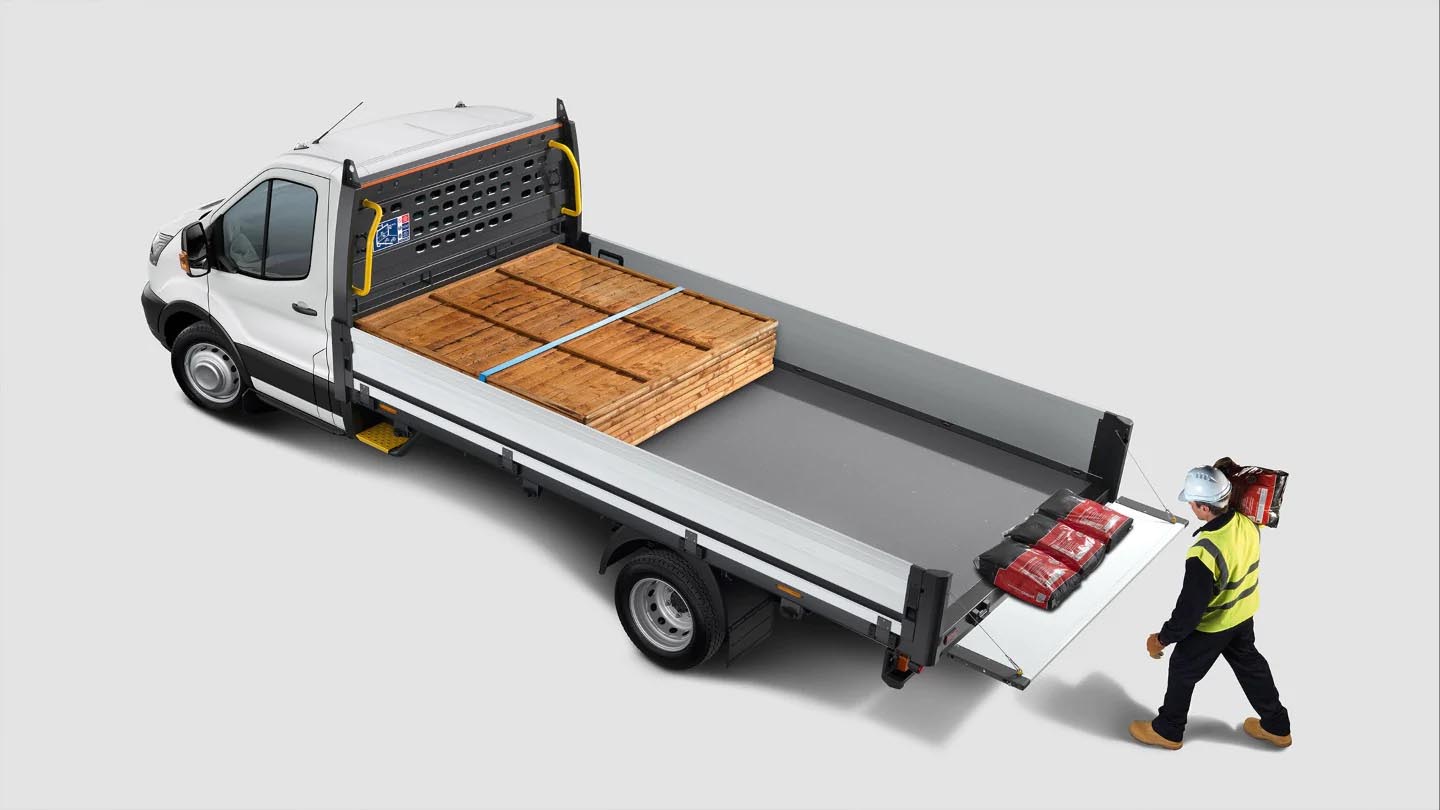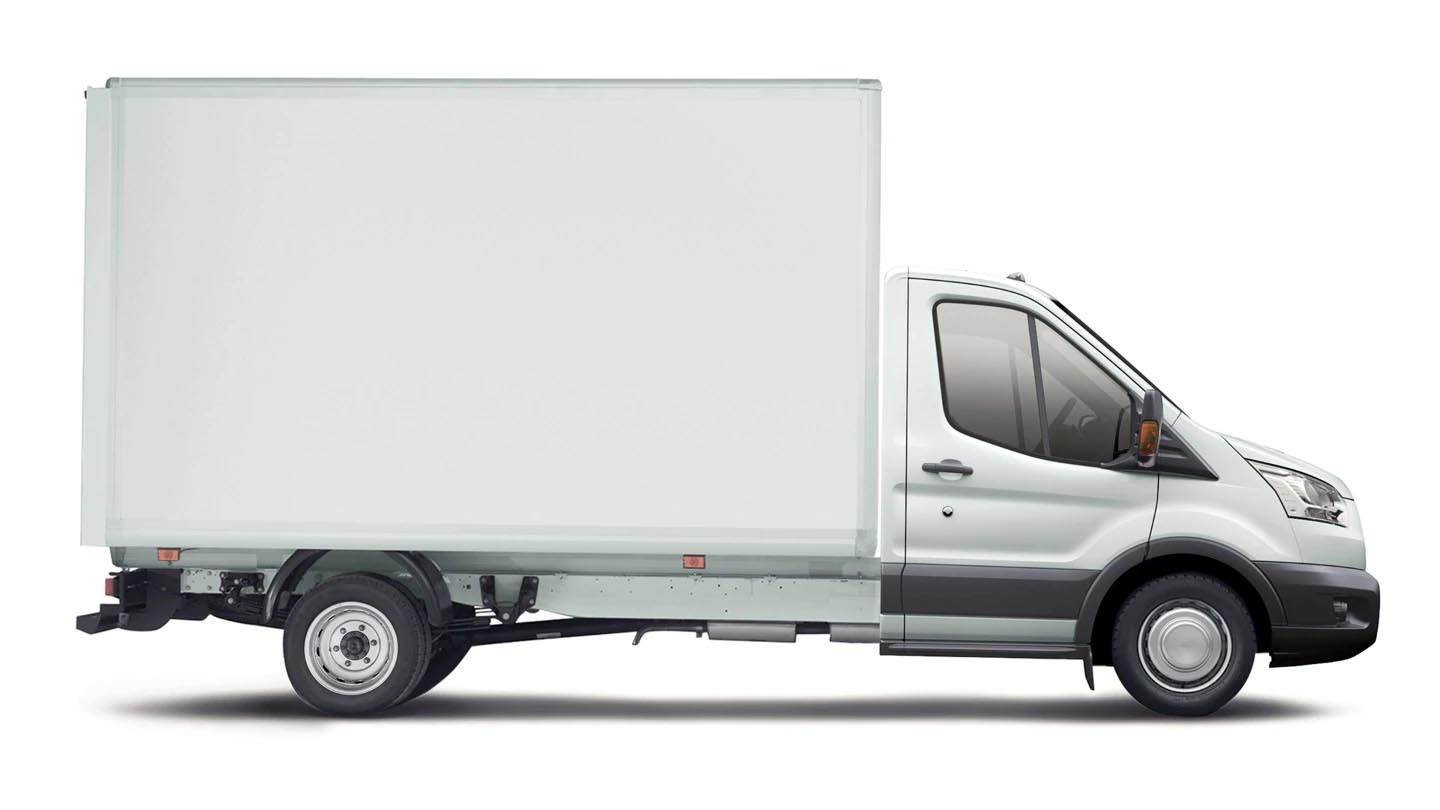 Designed to securely transport freight and larger loads, the Transit Luton / Box Van is a favourite for fleets in the logistics sector. Innovative restraints and safety features like a door-override button make this a top choice. Available in front or rear-wheel drive and with a manual or automatic transmission to suit the job at hand.