If you run a small business and want to run a Ford vehicle without worrying about its future value or the hassle of eventually selling it, a Contract Hire agreement could be for you. We'll agree a plan of fixed monthly rentals lasting for one year to four years. At the end of the contract you simply hand the car back, subject to mileage and vehicle condition and start a new agreement on a brand new Ford.Ford Credit have a range of financing solutions for commercial vehicles. For more information, explore our plans below.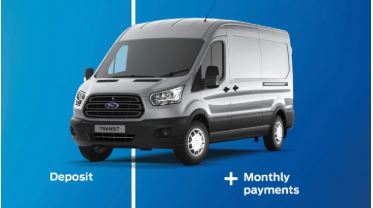 Balloon option is available
Put down a deposit followed by monthly payments (and a final balloon payment if you choose Ford Acquire with balloon). At the end of the agreement, you will own the commercial vehicle.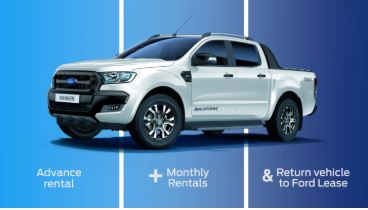 Contract Hire
No vehicle ownership, fixed monthly rentals. At the end of the agreement, you return the commercial vehicle.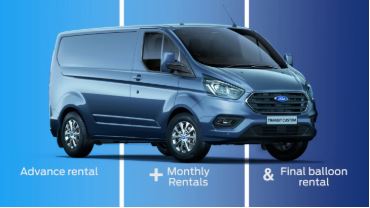 Non-balloon option is available.
Fixed monthly rentals. At the end of the agreement, you must sell the commercial vehicle to a third party.
Important Information
Business users only. Ford Credit is a trading style of FCE Bank plc. Registered in England: No 772784. Registered Office: FCE Bank plc, Arterial Road, Laindon, Essex, SS15 6EE. FCE Bank plc is authorised by the Prudential Regulation Authority and regulated by the Financial Conduct Authority and the Prudential Regulation Authority under firm reference number 204469.

*Ford Lease is provided by ALD Automotive Ltd, trading as Ford Lease, Oakwood Drive, Emersons Green, Bristol, BS16 7LB. ALD Automotive Ltd is registered in England no. 987418. Finance subject to status. Guarantees and indemnities may be required. ALD Automotive Ltd and FCE Bank plc are authorised and regulated by the Financial Conduct Authority. FCE Bank plc act as an insurance intermediary in relation to Ford Insure.

The availability of tax and VAT benefits may vary subject to the facts and circumstances of individual cases and tax law is subject to change over time. Customers are therefore advised to seek professional advice with regard to taxation.